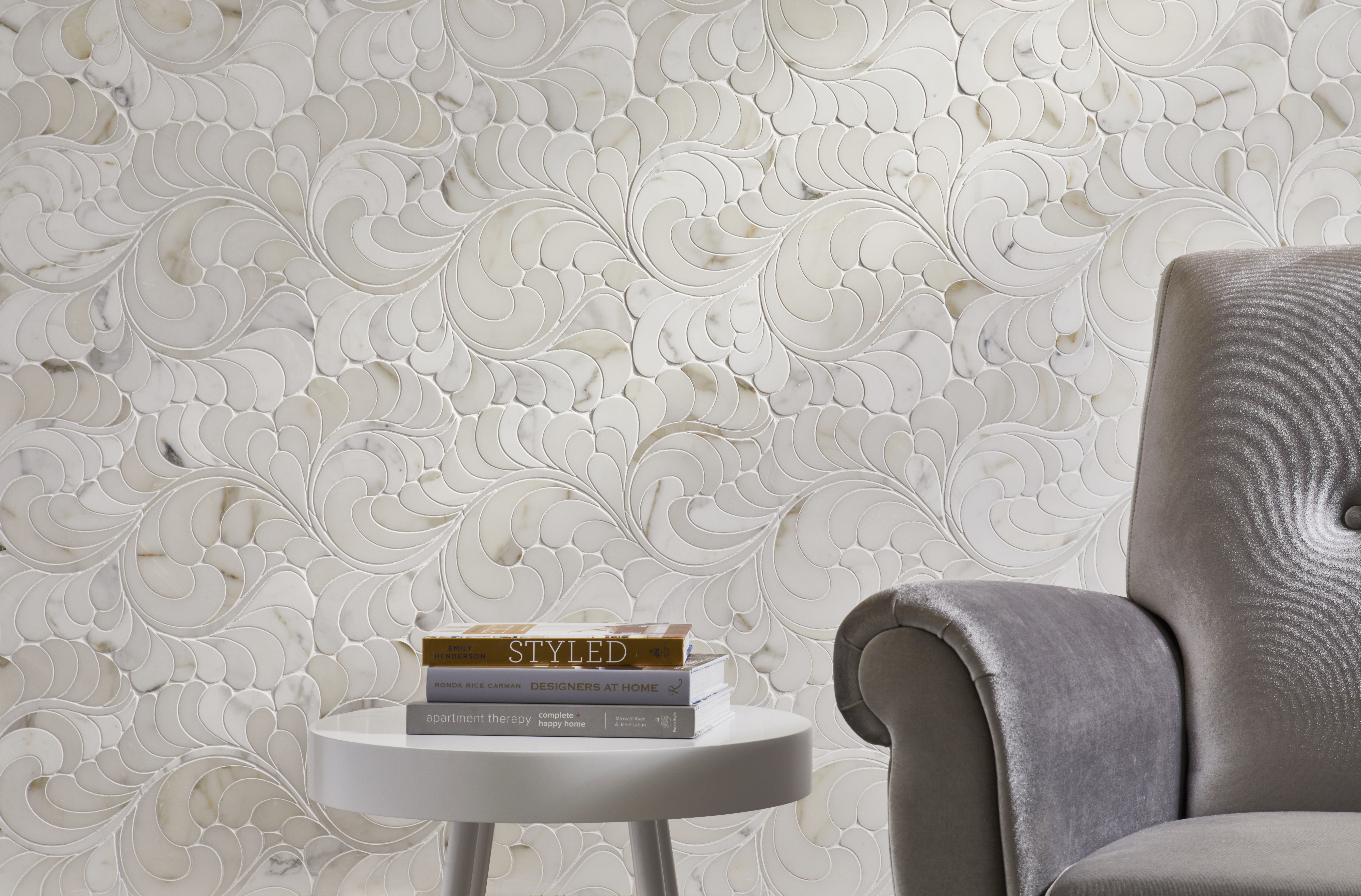 Working with Gayle was a true pleasure. After months of tile shopping in Montreal, NYC, Boston… leaving more confused than when I started, I met Gayle, her knowledge and guidance made the process simple and enjoyable. The final results, due to her expertise are beautiful.
There is no need to travel to NYC for tile if you live in the North Country. North Country Tile is a superlative tile shop in Williston, VT with an amazingly comprehensive showroom. They excel in a large variety of stone tiles, cement tiles and hand painted decorative tiles for floors, walls or whatever purpose you have in mind. The shop is operated by two energetic and creative women, Gayle and Jessica, so personalized service is guaranteed. I recently built a house in southern VT and used tile throughout with the exception of two rooms. The selection provided at North Country was outstanding. I was kept up to date on the status of the deliveries. Gayle and Jess never disappointed.
I have been working with North Country Tile since I started my Design Build company in 2006. I have always found tile to be one of the most challenging aspects of the building process. Countless styles, even more countless sizes and orders that have to be well organized. Gayle and Jessica are an integral part of the success of my company. They are a vendor who have a solid process that assists my clients in choosing the right tile, lend a hand in the design when needed, and follow through with timely orders that are correct. I can't say enough about their professionalism, variety of product and overall friendliness.
We were very grateful to Gayle and Jessica for their genuine enthusiasm, vivid imagination, unfailing good cheer and their professional attention to detail. Thanks to North Country Tile our dreams became reality.
The personal service at North Country Tile has brought me back again and again. Whether your issue is price, color or decor, Gayle and Jessica will work with you until you are satisfied.
I have used North Country Tile for the last 10 years and have always been satisfied…..Gayle and North Country Tile have always helped navigate me through the many choices and kept me from making trendy choices that would not stand the test of time. We received great satisfaction in knowing all our efforts produced a great product that made us feel good about our selections and will be there for years to come.
Working with North Country Tile made my bathroom remodel project a breeze. They are a rare find, with the expertise and guidance that gave me a bathroom beyond my dreams. From exquisite tile choices to meticulous installation instructions for my contractor, they made my project exceed my expectations. In short, they really know their stuff! I'm so glad I found them and can't wait to use them again!
We have been customers of North Country Tile for many years and have been more than pleased with their unique selection of tiles. From countertops to backsplashes, from bathroom floors to shower stalls we have done it all and always loved the finished products and the credit goes to Gayle and North Country Tile. Most importantly they always make the selection process FUN. We recommend North Country Tile to anyone who is looking for quality and unique tile.
North Country Tile was our first and only choice for tiles for our house. They have a huge selection which might seem overwhelming, however Gayle makes it simple. If you do not use North Country Tile, then you are wasting your time and money.
Our decision to work with North Country Tile for the remodeling of our bathroom in Stowe could not have worked out better! Gayle listened to our comments, asked the right questions and transformed our ideas into reality. She worked closely with our contractor to make sure our job was just the way we wanted it. The attention to detail was superb! Not only did everything come together beautifully and on time, we also came in right on budget. Our plans are to remodel the guest bathrooms and we will definitely be working with North Country Tile!
Gayle and Jessica provide highly professional assistance from selecting tile, to design and layout, along with extraordinary personal and creative attention to detail. North Country Tile's showroom has a very rich and diverse palette, offering traditional and contemporary selections for the discerning owner. Over our years of experience, we can be assured of having a fun and collaborative experience when working with Gayle and her staff at North Country Tile.
I had the pleasure of meeting Gayle, many years ago, while I was an assistant for a local interior design firm. I am now the owner of my own interior design business and based on positive past experience, shop exclusively at North Country Tile. Gayle and Jessica are true experts in their field. They offer a full range of design services, for even the most particular clients and their variety of unique tile is unsurpassed. From the beginning of your project to the final stages, North Country Tile is truly elegant…. one stop shopping!
It was a pleasure working with the knowledgeable and friendly staff at North Country Tile. They were cognizant of our needs and offered us ample time to ask questions and give consideration to many options. Their follow-up and attention to detail were superb! We are very pleased with our new bathroom and kitchen and highly recommend the expertise and professionalism found at North Country Tile.